Back to all posts
Posted on
Middle School Track Meet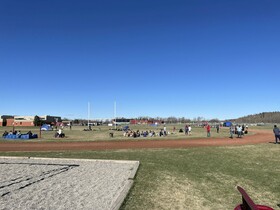 Our grade 5-8 students had the opportunity to participate in a variety of track events this week. It was great to see so many participants and everyone supporting each other. Students from grade 7 and 8 who placed first or second in an event will be moving on to the county meet, which is scheduled for Thurs., May 19th. Thanks to the staff, volunteer helpers, and parent spectators who made it such a fabulous event for the students.
Middle School Track Meet
Pictures of many of the students and events from our track meet on May 12, 2022.