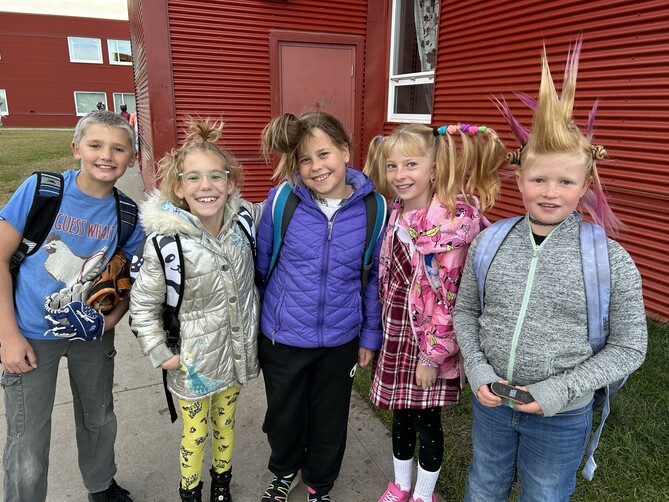 Posted on Sep. 27, 2023
Students went all out for Wacky Hair Day! There were definitely some original styles.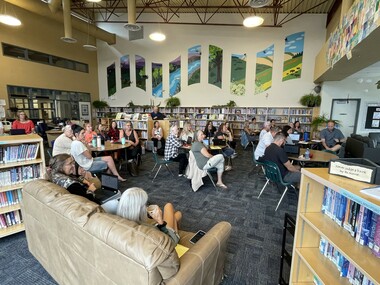 Posted on Sep. 4, 2023
It was great to welcome staff back last week. Meetings, planning, and a little bit of fun were the focus as everyone eagerly anticipates welcoming students on Tues., Sept. 5.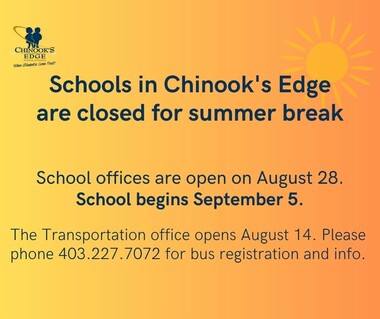 Posted on Jun. 28, 2023
The 2022-2023 school year was certainly an eventful one -- with lots of learning, activities, and special events. If a family is looking to register their child for the fall, please complete the online…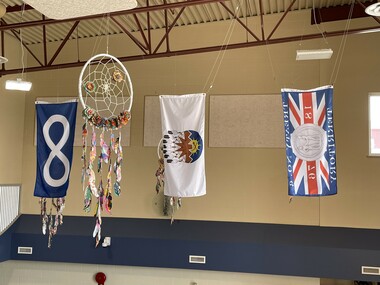 Posted on Jun. 21, 2023
Earlier this month, we were treated to a presentation by Indigenous dancers from the Blackfoot Confederacy. The assembly also included learning about the Treaty 6, Treaty 7, and Metis flags that have…