Back to all posts
Posted on
Picture Days -- Sept. 15 & 16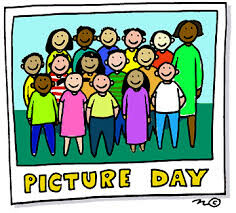 Picture days for all students are this week. Unfortunately, we are unable to offer sibling or community pictures at this time. Retakes are on October 14, 2021.
An information card with the ordering code will be sent home with every student. 
Please see below for the list of classes that will have their pictures taken each day. Don't forget to bring your smile!
Wednesday, September 15, 2021:
KA, KC
Grade 1A, 1B, 1C
Grade 2A, 2B, 2C
Grade 3A, 3B, 3C
Grade 4A, 4B/5B, 4C
Thursday, September 16, 2021:
Pre-Kindergarten
KB
Grade 5A, 5C
Grade 6A, 6B
Grade 7A, 7C
Grade 8A, 8B, 8C